Tim and his wife Anna with Kim & Robert Kiyosaki, author of the Rich Dad, Poor Dad series of internationally best selling books. If you haven't read them, I would highly recommend that you click on Bookstore, click on Rich Dad, Poor Dad and order it today.
Below: 1987 - Tim (right) and father 2001 - Tim & Anna
Below Tim (left), dad, brother, sister.
Tim (left) & his brother with their first BB gun.
My heroes have always been cowboys.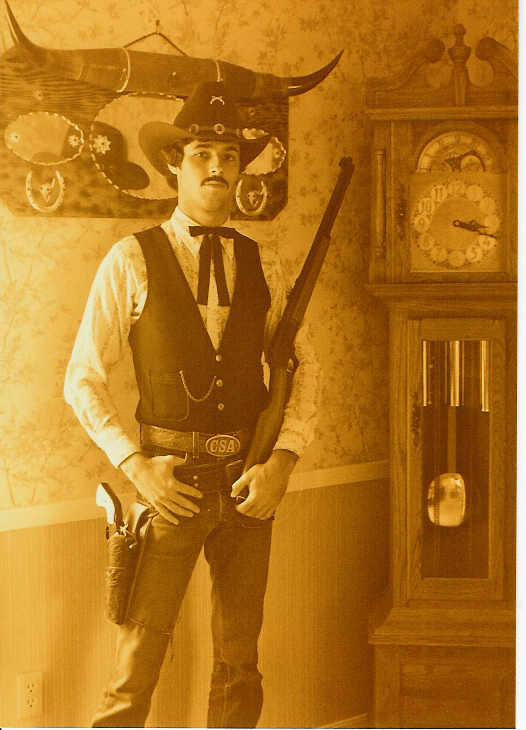 Betty, Ralph, Tim & Anna at our first convention.
Anna beside Ralph & Betty, San Destin Resort Florida first business function.
Ralph & Tim on back of Houseboat, Warriors Weekend.
Below: The rewards.
Tim taking a flight in an open cockpit 1945 Waco Bi-plane.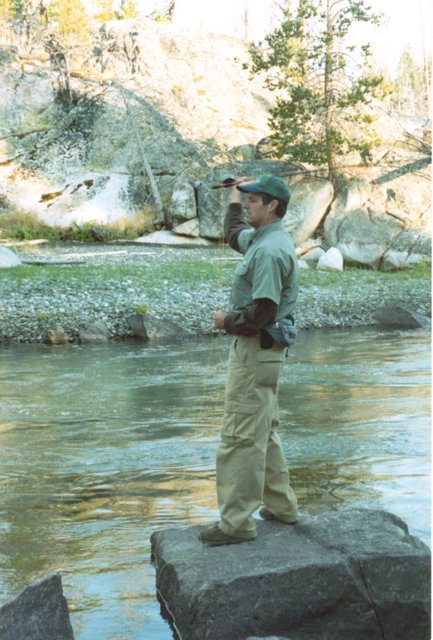 Tim fly-fishing on the west fork of the Yellowstone River in the northwest corner of Wyoming.
Tim's Dad fly fishing Wyoming.
On our second Alaskan cruise we took Anna's Dad and my Mom & Dad with us.
Tim, parents, Anna's dad and friend on helicopter glacier tour.
Tim's parents on glacier.
Tim on helicopter flight.
Tim's parents on Alaskan cruise.
Anna's dad & Tim's dad at dinner on the Oosterdam.
Tim's dad (left) with his King Salmon caught off the coast of Sitka Alaska.
Tim's King Salmon catch.
Anna & Porter Wagner backstage at the Grand Ole Opry.
Tim & Grandpa Jones backstage at the Opry.
Tim & Anna at the Buffalo Bill Historical Center in Cody Wyoming.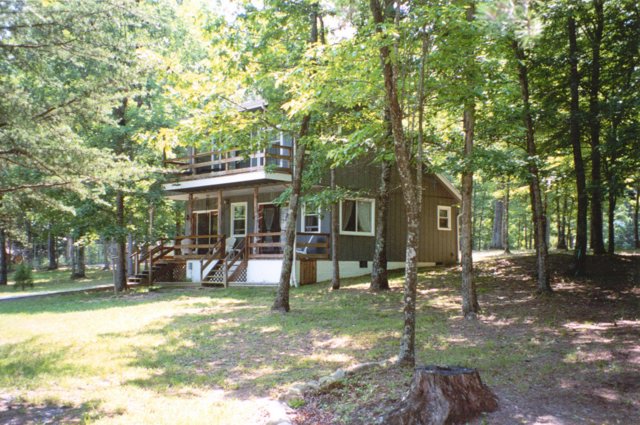 Our cabin and three park-like acres on the lake.
Tim, Anna, Betty and friends at the Gaylord Plantation restaurant on the island of Kauai, second Hawaii trip. Our favorite eating place on this Hawaiian island.
Tim & Anna on Waikiki Beach, first Hawaii trip.
Tim Blue Marlin fishing off the Kona Coast of the big island of Hawaii, first trip
Anna while Blue Marlin fishing, first trip.
Tim, Anna & friends boarding float plane to Taku Glacier Lodge, Juneau Alaska, first trip.
Anna fur shopping in Alaska.
Tim & Anna on Kauai, third Hawaii trip.
Hawaii Sunset.
Bird of Paradise. Tim's favorite flower.
Tim & Anna with Dexter Yager at his home in Stuart Florida.
Lunch with our favorite mentors; Betty, Jerry, Dex.
Tim & Anna at Mickey Mantle's Restaurant, New York City, across from Central Park. (Can you tell that I didn't have a boss riding me all day?)
Tim & Anna on stage.
Tim & Anna on Pike's Peak Colorado (above & below with Tim's parents)
Tim hiking Colorado.
Tim parasailing, Tampa Florida. (Above looking up, below pictures looking down. That is a 20 foot boat that you can barely see from 1000 feet.)
You can't get this high on artificial stimulants.
Downtown Ketchikan Alaska.
Alaskan sunset.
Tim & Anna with legendary football coach Lou Holtz.
Ralph, Anna & Tim on stage.
Tim on stage with Rich Devos, owner of the Orlando Magic NBA basketball team and Florida Marlins Baseball team.
Tim in 'Sub Bahamas' underwater scooter, while staying at the Atlantis Resort on Paradise Island.
Bet you can't guess where we are in this picture.
Tim & Anna being introduced on stage.
Golfing at Poipu Bay Hawaii.
The local public course in Nashville doesn't have views like this to distract you.
Jerry & Cherry. Ralph & Betty's mentors.
Tim with Ralph's mentor Jerry at a Pirates of the Caribbean party.
Tim & Anna at the Hard Rock Cafe Honolulu.
Tim's dad with his 9 1/2 pound largemouth bass, with Lake Fork, Texas professional fishing guide Kerry Stafford.
Tim, Anna, Betty, late night Florida beach walking.
Tim & Anna, no job, no boss, less stress.